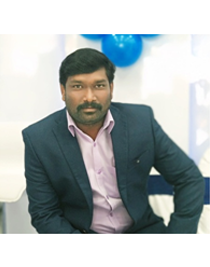 Mr. S. RAMAMOORTHY
Managing Director
Our company is led by MD Mr. S. RAMAMOORTHY. One of the best renowned in providing the solutions and services towards HVAC as one stop shop.Built with the spirit to conquer the ultimate possibilities to deliver the best always. His role as a MD & Leader,has shown tremendous performance in the last 18 years.

We have service engineers and technical teams who are available for consultancy, site surveys, installations, repairs and annual maintenance chart. This is complemented by professional support staff to provide a seamless service to all our valued clients. Always been the best the service provider across Karnataka. His dedication shown the mile stone crossed from all cross the field. His passion as an Managing Director & Leader in any aspect of the tasks put forward.

Always been an efficient person in providing – Solution, Guidance, Leader and being the backbone of our sales & services executed.